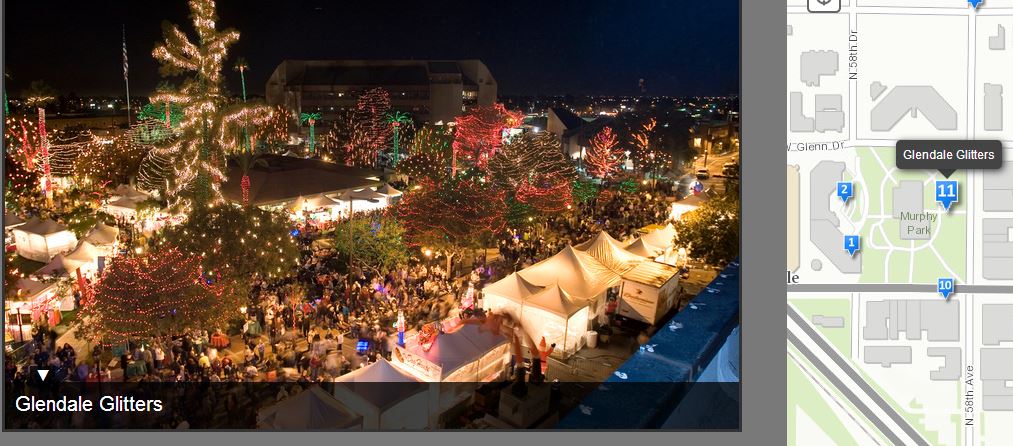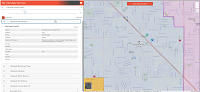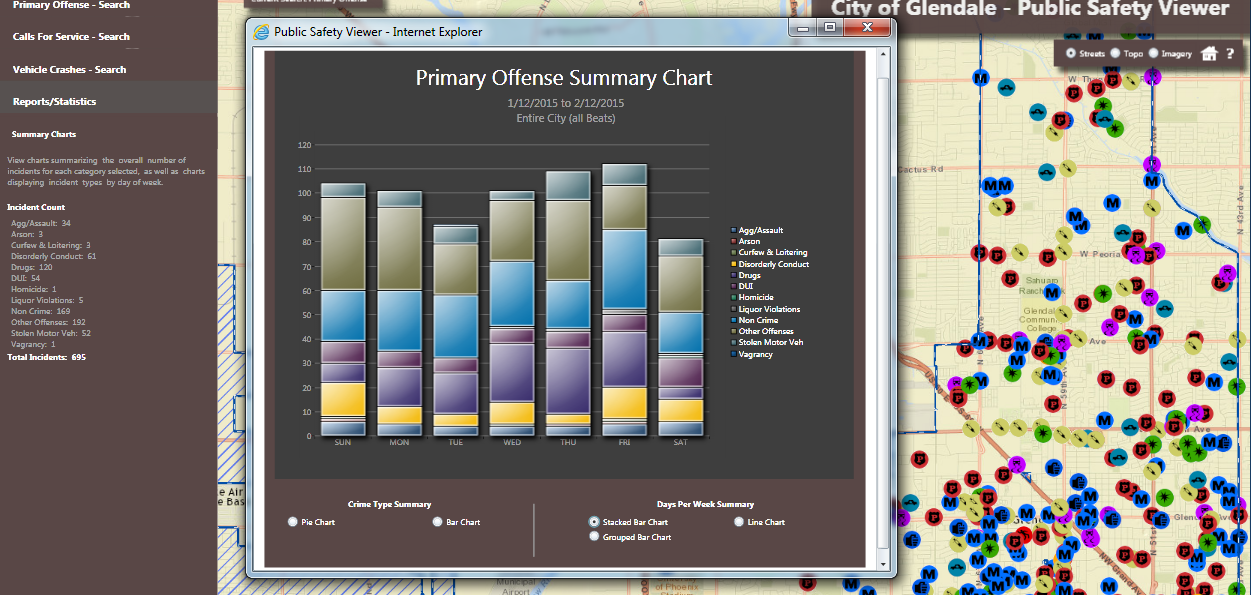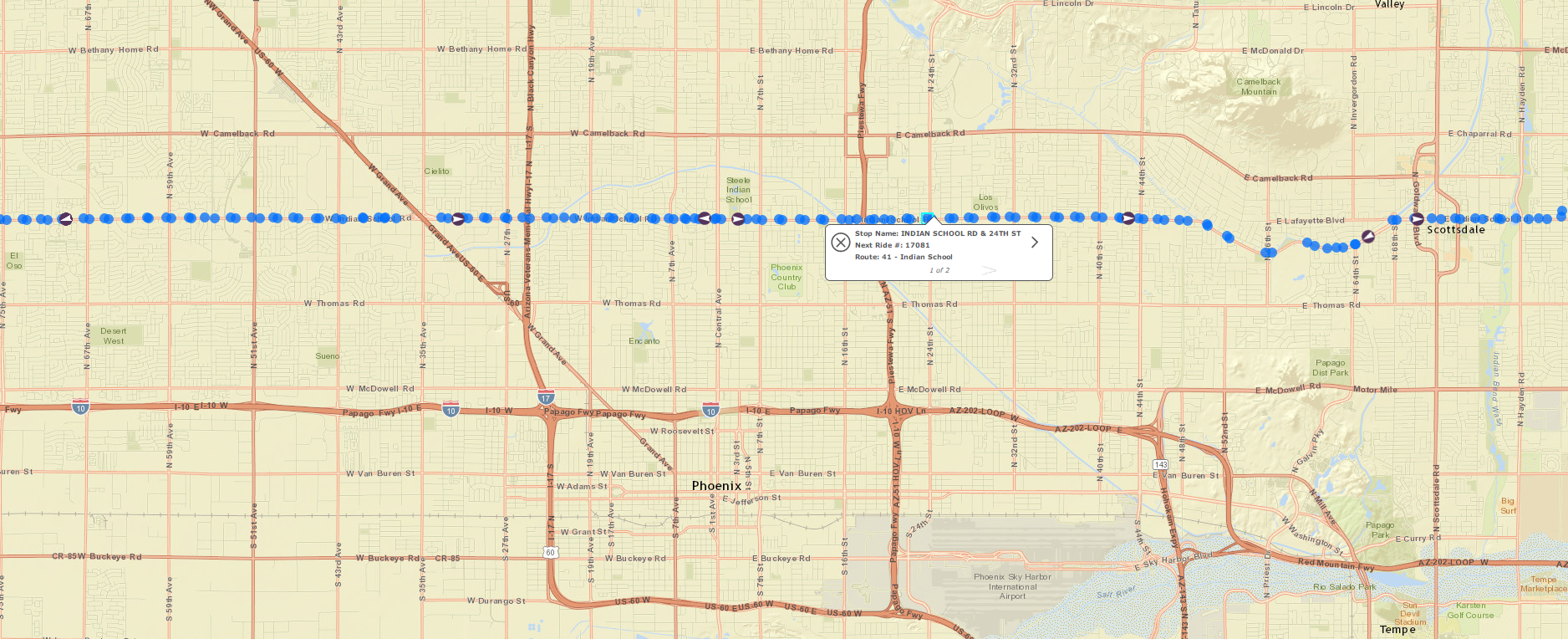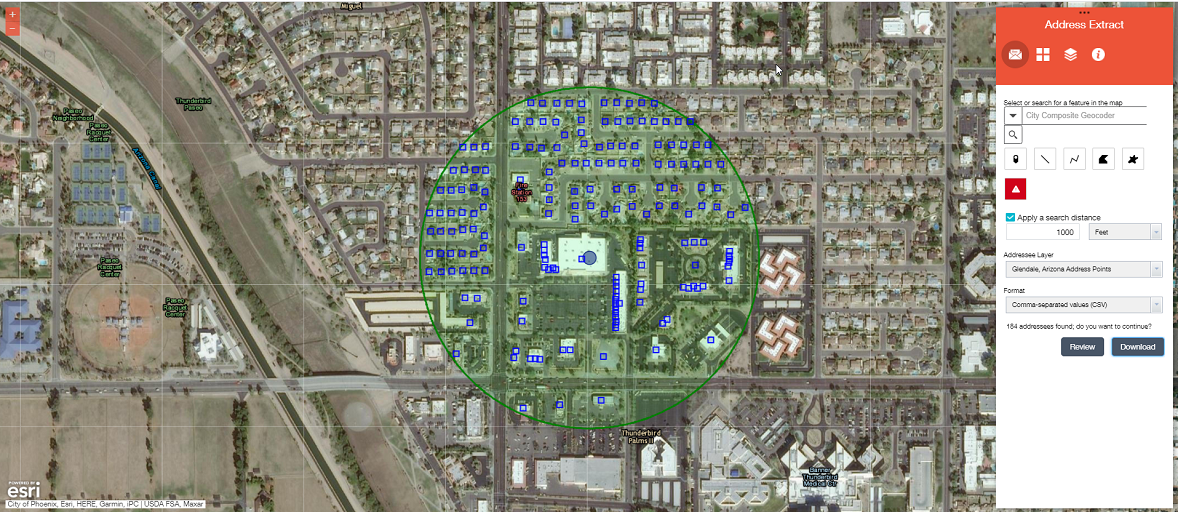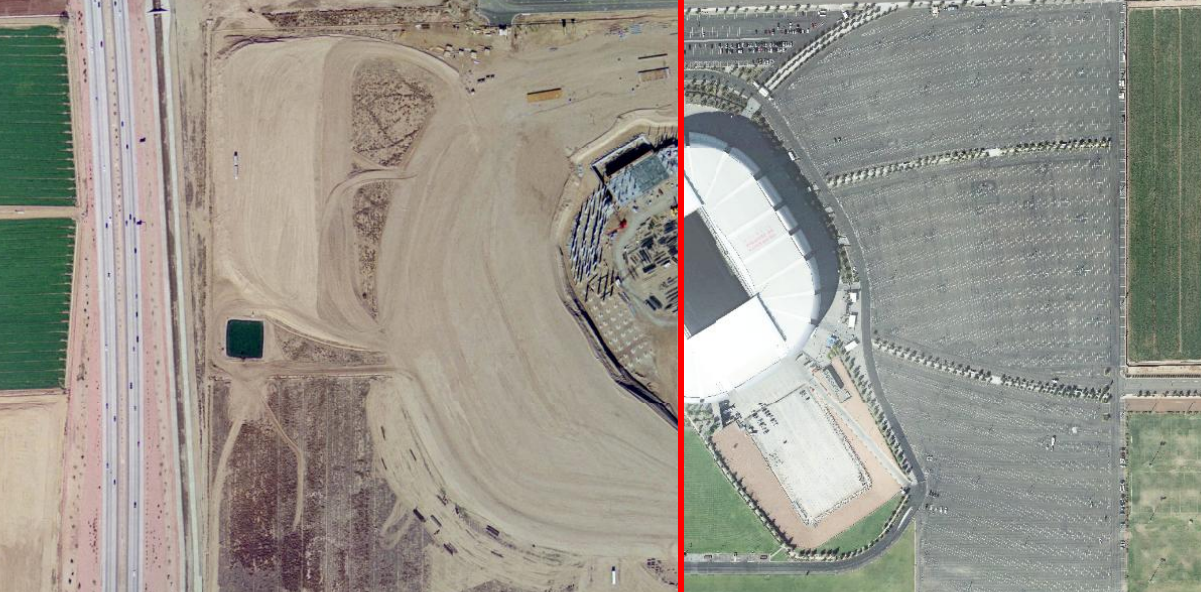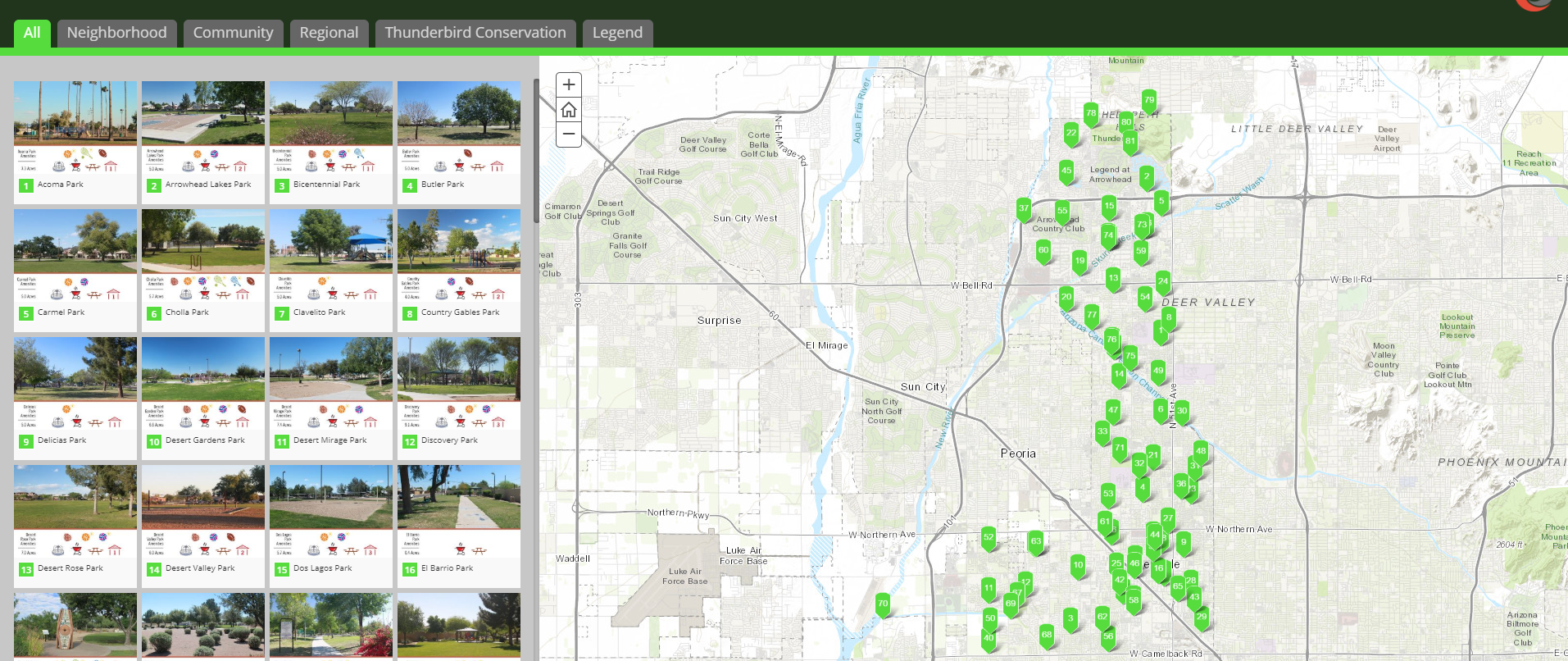 ---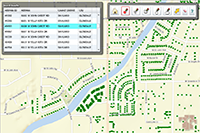 Address Point Extraction (Requires Internet Explorer)
Retrieve address information within a user defined area - with the ability to export addresses to an Excel table.
---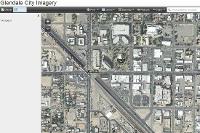 Aerial Imagery
Displays imagery from 1999-2012 (with Street Annotations at scale of 1:40,000 or greater).
---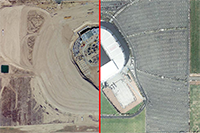 Aerial Swipe (Requires Internet Explorer)
Compare areas of Glendale over time with overlapping historical imagery.
---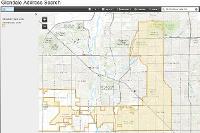 Boundaries
Displays varous boundaries within the City including city limits, City Council districts, and Census areas.
---
---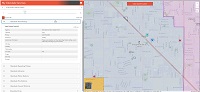 My Glendale Services
Identify city services in your area including trash/recycling pickup, library locations, public safety locations and more.
---
---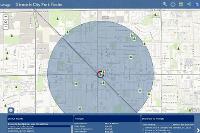 Park Finder
View park locations across Glendale including hours of operation, amenities, directions, and photo gallery.
---
---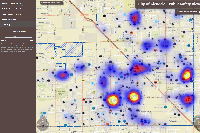 Public Safety Viewer (Requires Internet Explorer)
Interactive map for querying and displaying Public Safety data with 'Heat Map' effects and Graphical Summary Report.
---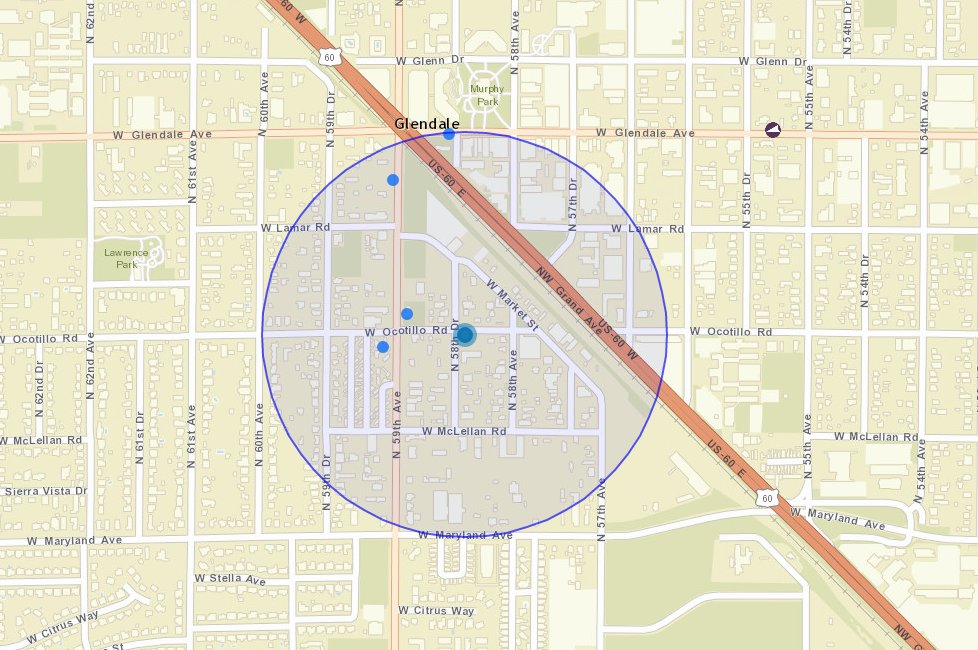 Public Transit Tracker - Mobile
View real-time bus locations and stop schedules based on your current location or for an entire route.
---